About Prabhudesai Institutes
Prabhudesai Institutes was established at Pune in 2009 by Prof. Swapneel Prabhudesai (B. Tech from VIT) who has carved the careers of thousands of students over a decade by enabling them to be a successful engineer.
'Prabhudesai Institute's 'Engineering Division' is now a No. 1 Engineering Institute in Pune teaching almost 2000+ students every year.
In 2017 we started Engineering & Medical entrance exam coaching division namely 'Prabhudesai Tutorials' at our Satara Road & Kothrud centers. By seeing good response at these two centers, now we have started our Institute at JM Road also so the students from each area can get correct guidance in affordable fees.
Prof. Swapneel Prabhudesai
Prof. Swapneel Prabhudesai did his B.Tech in Production engineering from VIT. He was working with engineering colleges namely Modern COE, PVPIT, RCOE as a Mathematics professor, but his penchant for teaching made him create, Prabhudesai Engineering Classes in 2009 & Prabhudesai Tutorials in 2017. In his Twelve years of teaching experience, he has taught almost ten thousand students. Besides his excellent teaching skills, he is known for his sound understanding of administrative issues. He has wide teaching experience in 11th, 12th Science, JEE and Engineering.
Prof. Prateek Bhadsawale
Prof. Prateek Bhadsawale did his B.E. in Mechanical Engineering from RMD Sinhgad School of Engineering, Pune. He is working with Prabhudesai Tutorials since 2017. He is Head of Department of Physics and Academics. Within a short teaching span, he has become famous among all students because of his unique teaching method.
Prof. Prateek Bhadsawale
HOD (Physics)
B.E. (Mech)
Experience: 5 years
Prof. Anurag Panigrahy
B.E. (Comp), M.Tech.
(Nanotechnology)
Experience: 17 years
Prof. Swapneel Prabhudesai
B.Tech. (Prod)
Experience: 12 years
Dr. Jyoti Ghushe
M.Sc. (Phy.), Ph.D (Phy.)
Experience : 12 years
Prof. Radhika Mokashi
HOD (Chemistry)
M.Sc. (Organic Chemistry )
(Microbiology)
Experience: 15 years
Prof. Amruta Ghatge
M.Sc. (Organic Chemistry)
Experience: 5 years
Mr. Sarvesh Peepre
M.Pharm. (Pharma.Chem.)
Experience : 8 years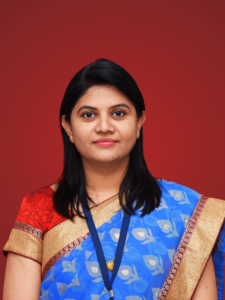 Prof. K. Swati
HOD (Math's)
M.Sc. (Math's), B.Ed.
Experience: 14 years
Prof. Swapneel Prabhudesai
B.Tech. (Prod)
Experience: 12 years
Prof. Ramiz Bailim
B.E., M.Tech. (Heat Power)
Experience: 6 years
Prof. Snehal Kulkarni
B.E. (Comp), M.E. (Comp)
Experience : 3 years
Miss. Himani Kulkarni
M.Sc.(Mathematics), B.Ed.
Experience : 5 years
Dr. Madhumita Nikam
B. Physical Therapy, MPT
Experience : 6 years
Prof. Asmita Ranjanikar
M.Sc. BEd. MBA
Experience : 21 years
Saurabh Damle
Prabhudesai sir's teaching technique is unique which really helped me in understanding the subjects & getting good marks in the university exams. I highly recommend it for Mathematics and mechanics.
Student
MugdhaGumphekar
The best class for M1, M2 and M3. Prabhudesai sir's methods of teaching are thorough and suited for all kinds of students. He teaches the concepts very well and repeats important points & formulae till they are clearly understood. He gets a lot of practice done in class, provides very good study and revision material. The management is also very good and helpful.
Student
Riddhi Pawar
Prabhudesai sir, one of the best teachers I learned from.
Student
Mugdha Joglekar
I attended Prabhudesai Engineering Classes for M1, M2, M3 and Mechanics. Hands down it is the best class out there. The methodical, meticulous way of learning things coupled with Swapnil sir's amazing way of teaching makes your engineering life a lot easier.
Student
Prathamesh Deshpande
Excellent organization. Every topic is covered in detail.The work books and cheat sheets provided are very useful for preparation.Each type of problem is solved in the class itself.Revision lectures are also conducted which help in last minute revision of tough topics.Would highly recommend joining here.
Student
Prathmesh Joshi
The best class for Engineering Mathematics.
Student
Mamata Gandhe
Excellent teaching!Best experience!
Student
Vrushal Jagtap
Best coaching for engineering subjects. All the concepts are thoroughly discussed and practiced.
Student
Aditya Bapat
Excellent coaching for Engineering Mathematics and mechanics. Just top notch without a question!
Student
Hrishikesh Date
Extremely helpful and great content along with good teaching! Highly recommended!
Student
Mrunmayi Joshi
Difficult sums made easy by Prabhudesai sir. Very helpful for high scoring in mathematics and mechanics. Sure to recommend to others.
Student
Rohit Modak
Only because of prabhudesai sir I managed to pass M1, M2, M3 and mechanics. Let me be honest, I had all of these 4 subjects back. And then I took admission into sir's tuition and I managed to clear all of this 4 subject in one go. Thank you so much sir. All you have to do is follow sir's notes that's it you are good to go.
Student